Black Tourmaline (Schorl) Sterling Silver Crystal Necklace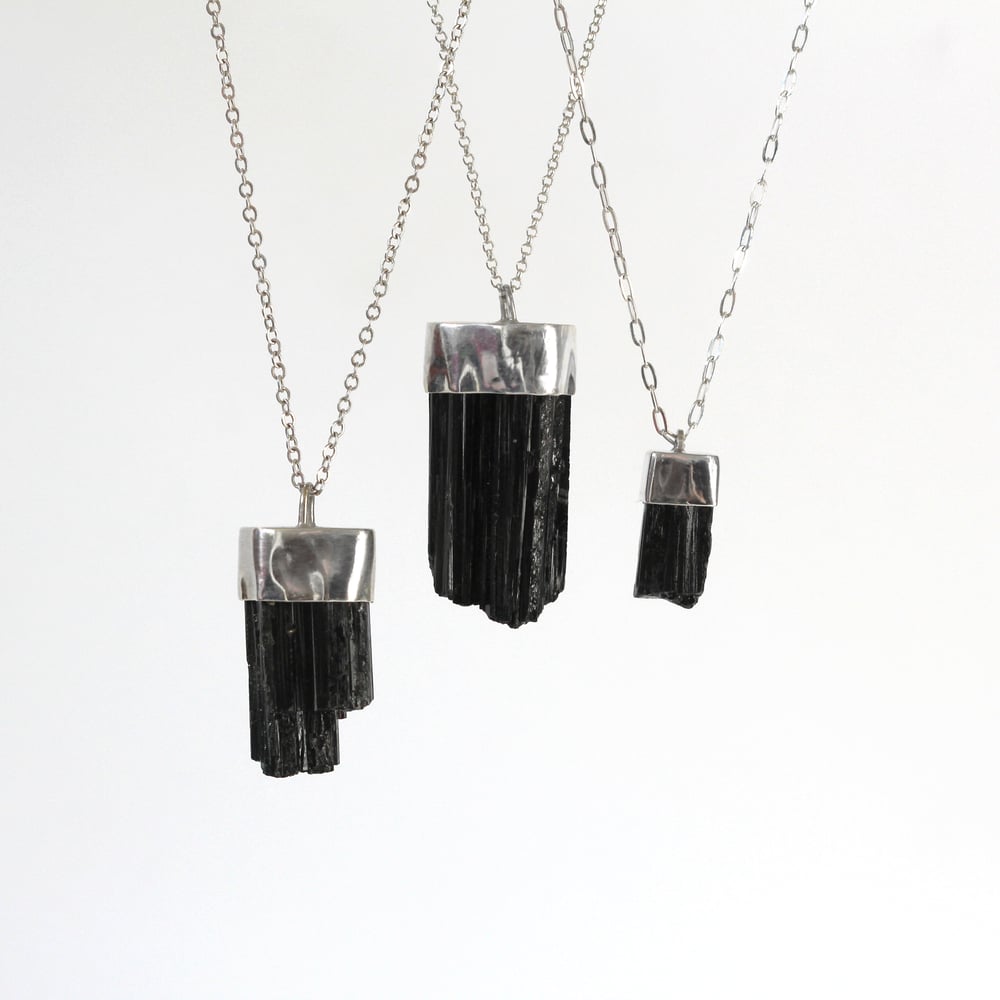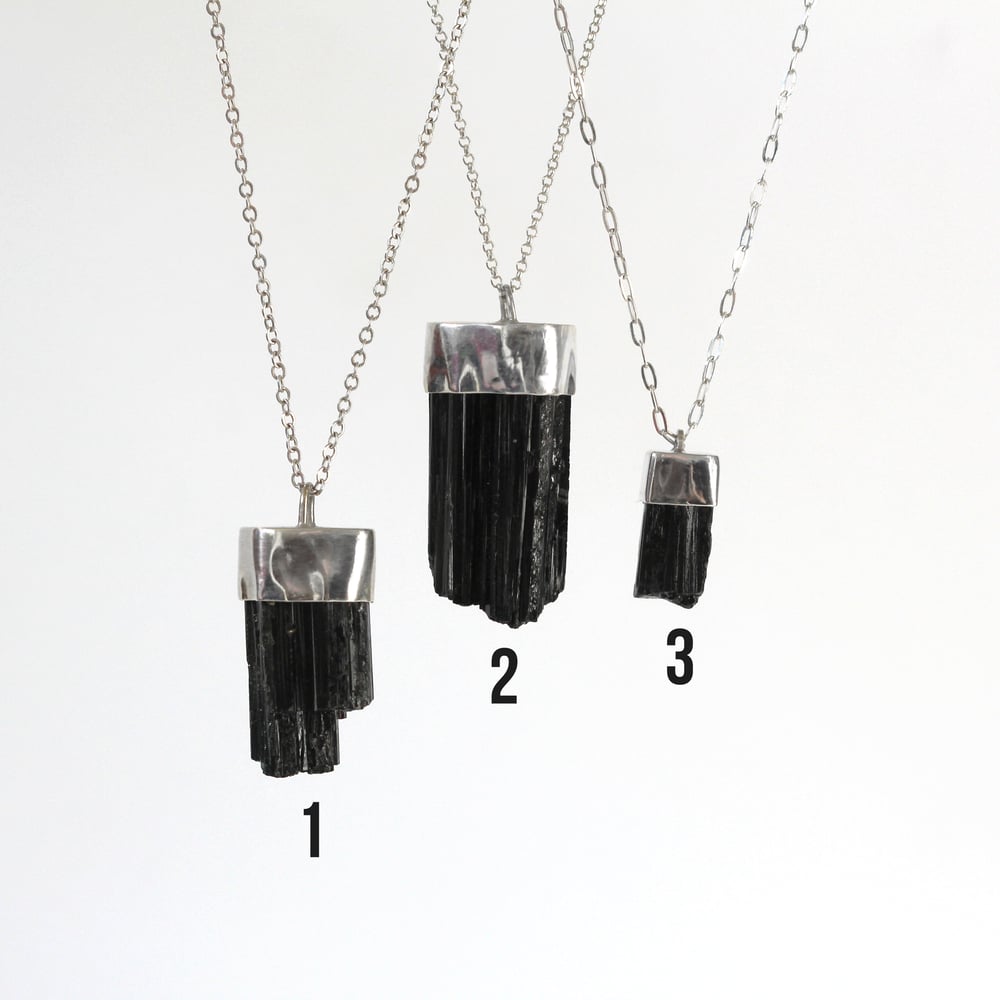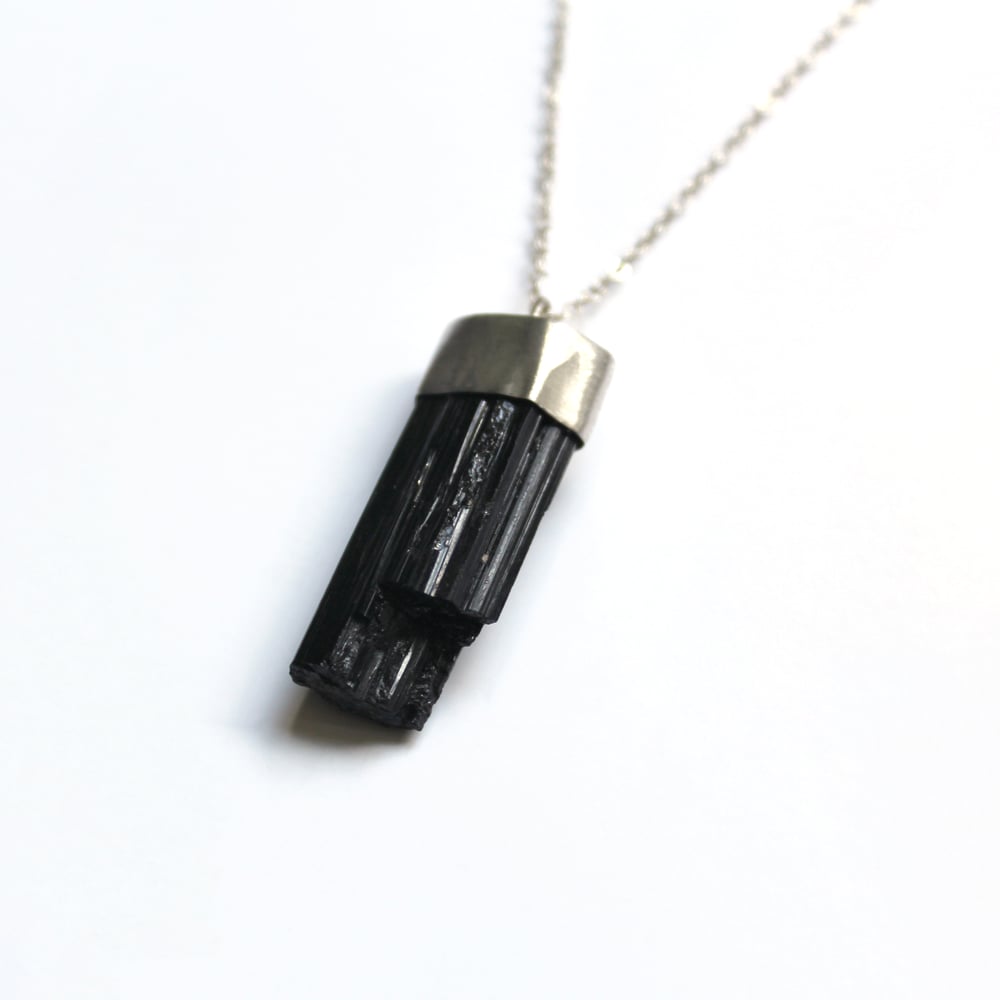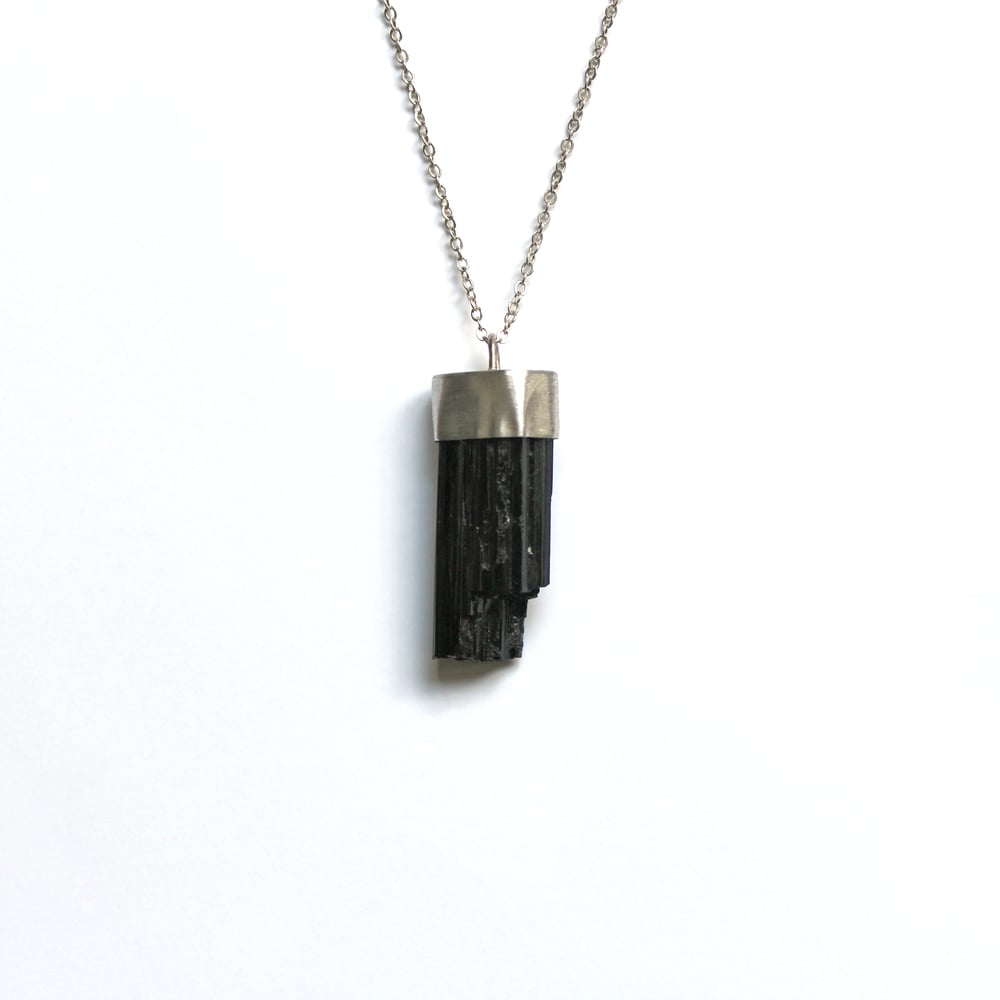 Handmade in Oregon.
These necklaces are made completely from sterling silver.
Each features a beautiful piece of black tourmaline (schorl) in its raw crystal form. Black tourmaline has natural fractures so care should be taken with your piece.
Each is numbered in the 2nd photo and you will receive the same piece in the photo. If you are interested in seeing what other pieces of tourmaline I have, please send a message.
Comes standard on a simple cable chain. Can also be put on a leather cord for the same price.
Please contact me prior to purchase if you would like to know your other chain or choker options.