Fox Turquoise & Black Onyx Sterling Silver Earrings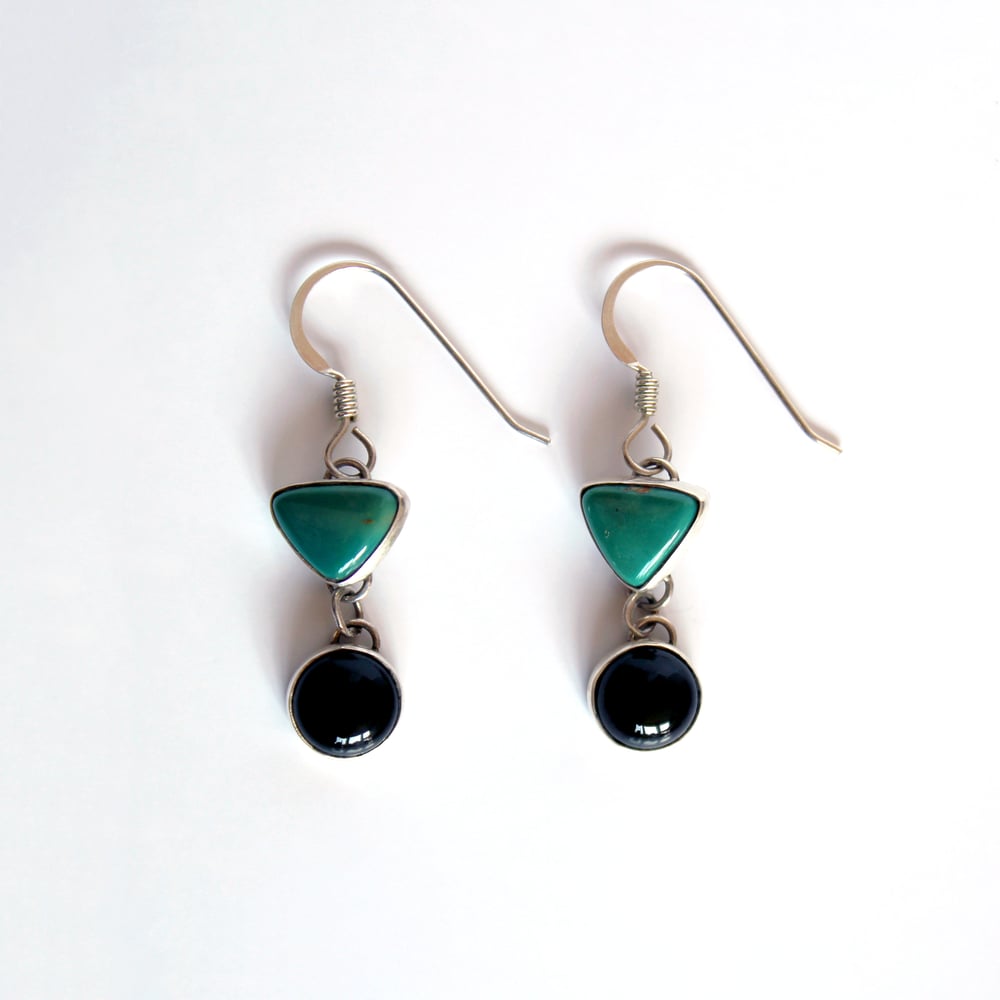 Handmade in Oregon.
These earrings are made from sterling silver. The ear wires are Rhodium-Plated which is scratch and tarnish resistant which means they won't have to be cleaned for oxidation but the metal around the stones might. The best way to combat oxidation and keep all metal looking fresh is to store them in an airtight bag.
It features two pieces of Fox Turquoise from Nevada and Black Onyx. My current favorite pair of earrings and very unique.