Labradorite Large Sterling Silver Cuff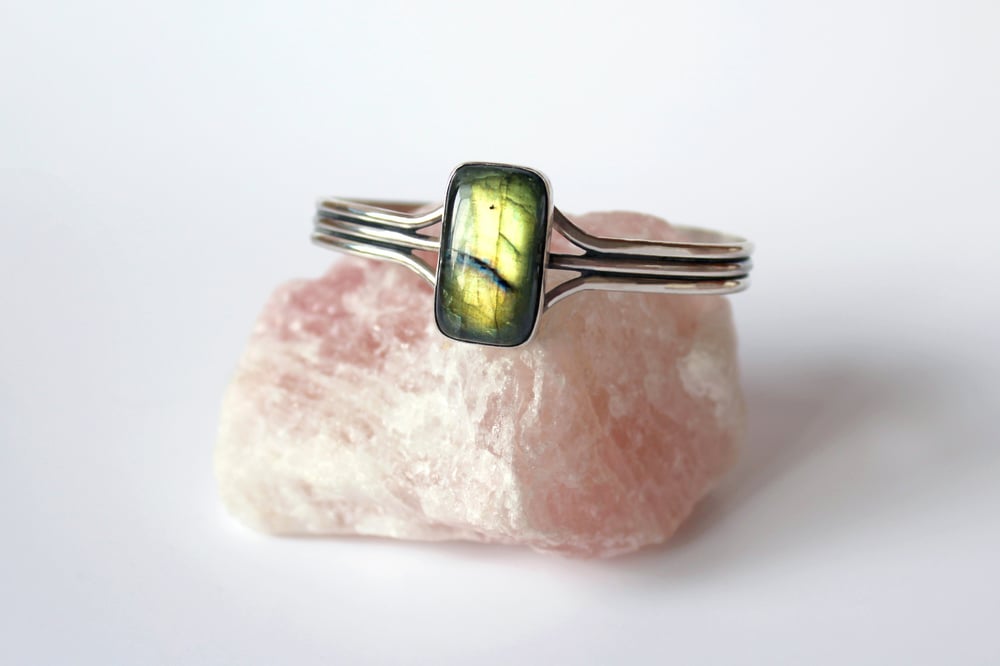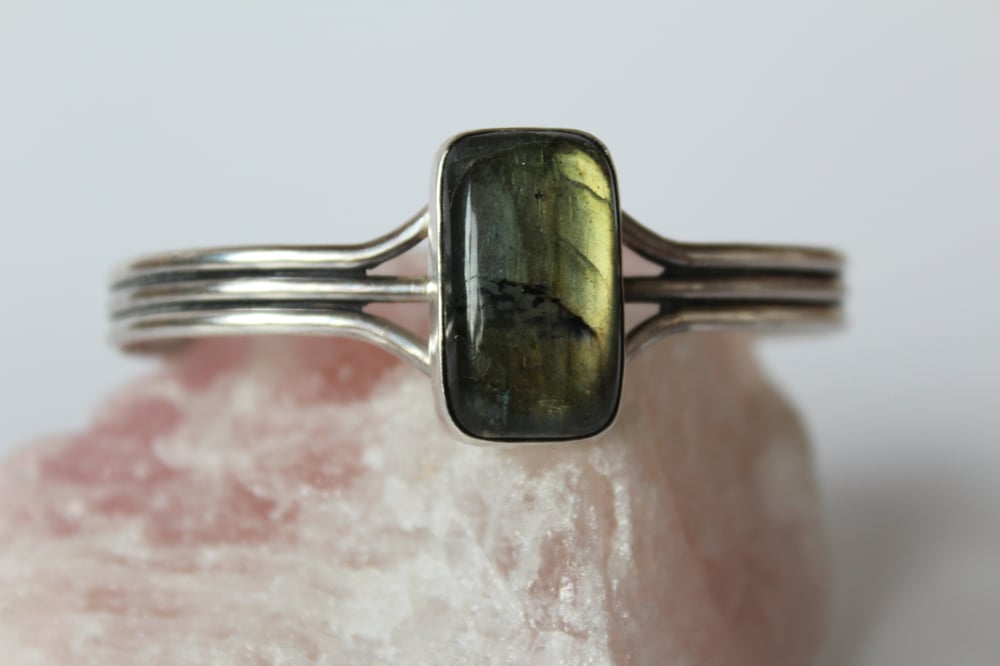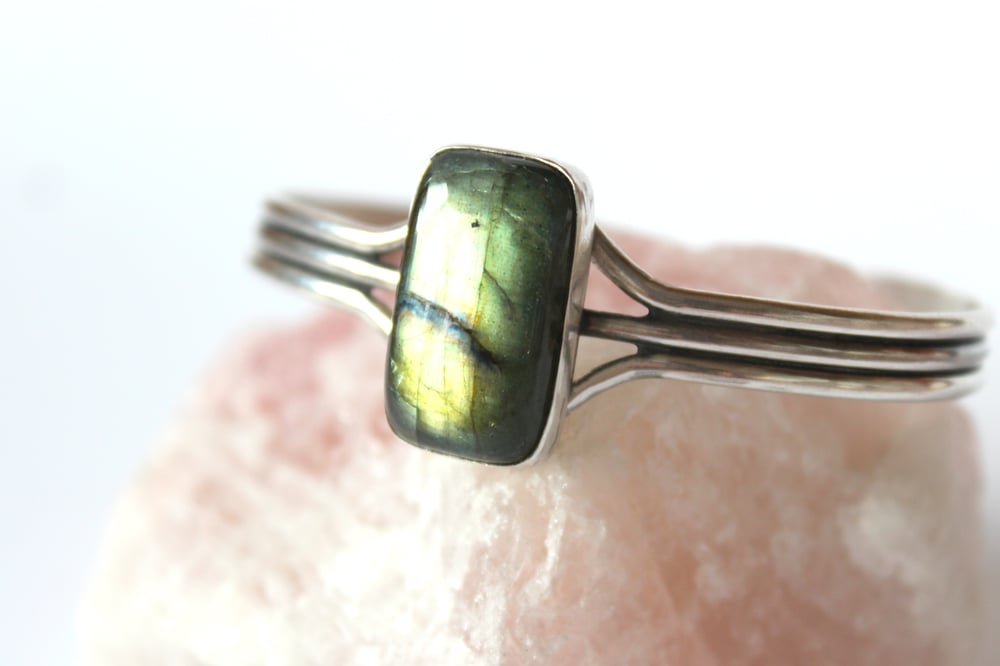 Handmade in Oregon.
This bracelet is made from sterling silver and stamped .925 on the back for you. This thing is a beautiful statement cuff! Features a gorgeous and unique piece of labradorite that flashes yellow/green in different light.
6 inches in length with a 1-inch gap. Slightly bendable to form to your wrist.