Monarch Opal Sterling Silver Necklace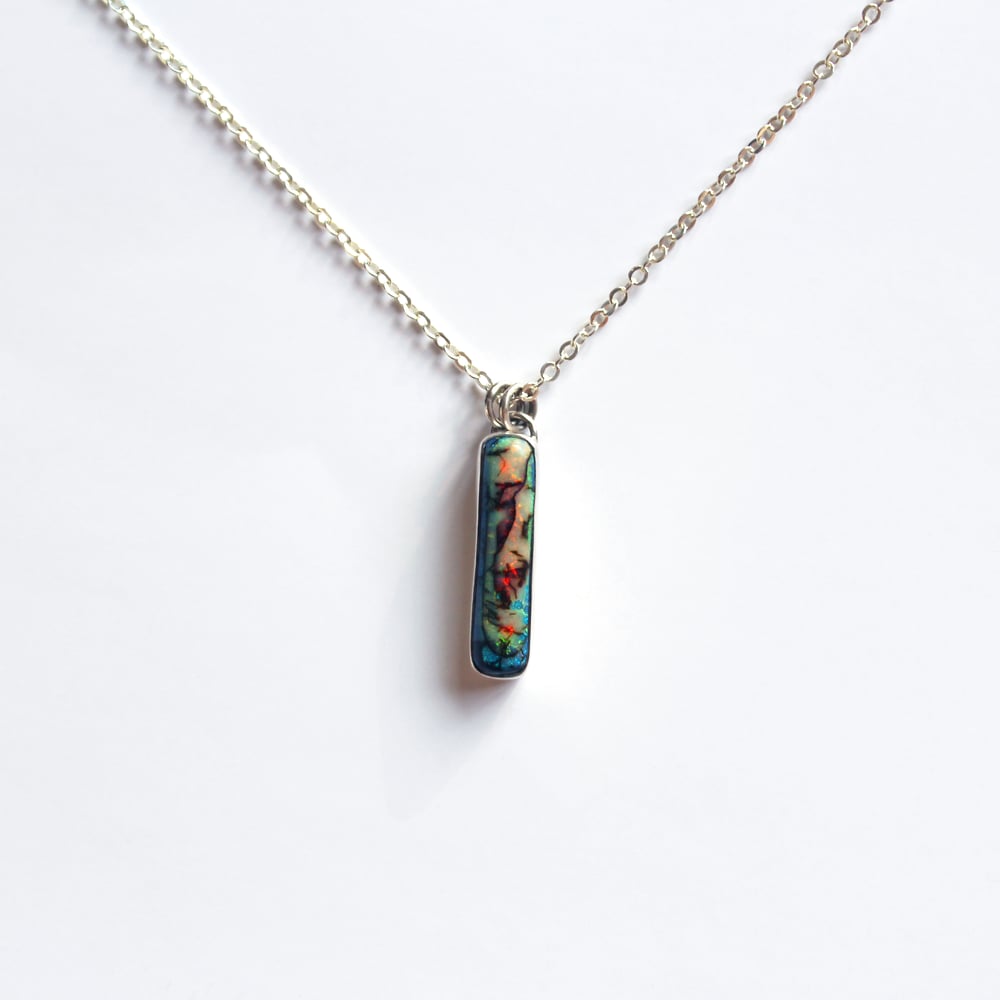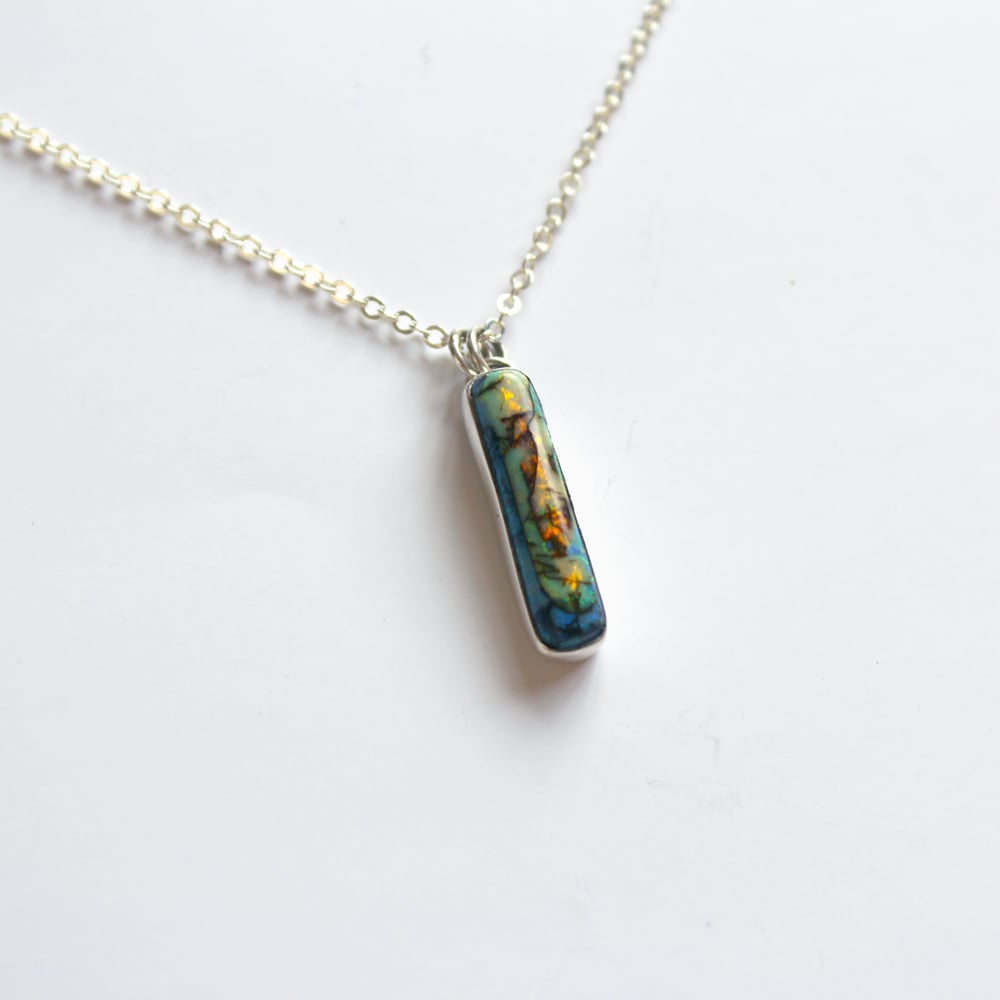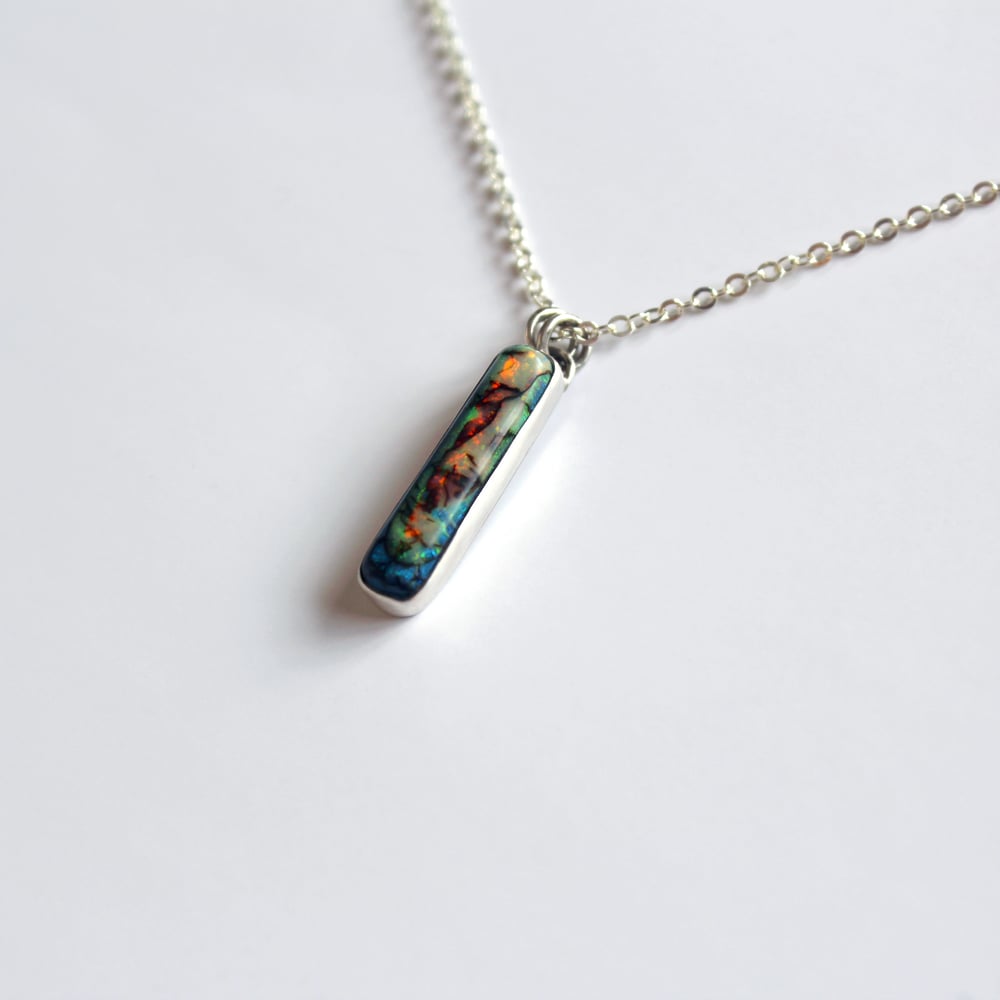 Handmade in Oregon.
This necklace is made from sterling silver and stamped .925 on the back for you.
It features a small beautiful piece of a Monarch Opal which is a man-made material that is actually "cultured" opal and has nanoparticles of silica dioxide, just the same as natural opal. It takes about a year to grow and it is more durable than natural opal so is great for jewelry. It contains all different rainbow hues and catches speckles of orange, blue, and green in different light.
Comes standard on a 16-inch chain but can be changed. Please contact me prior to purchase if you would like to know your other chain or choker options.