Multi Chain Sterling Silver Tube Slide Clasp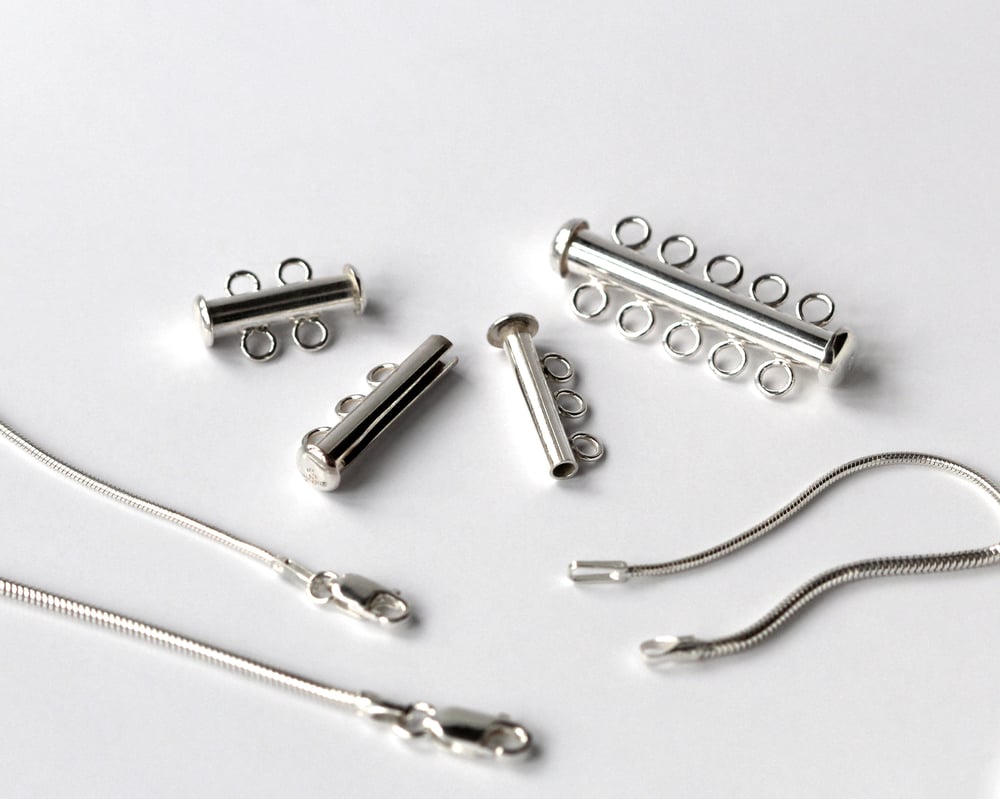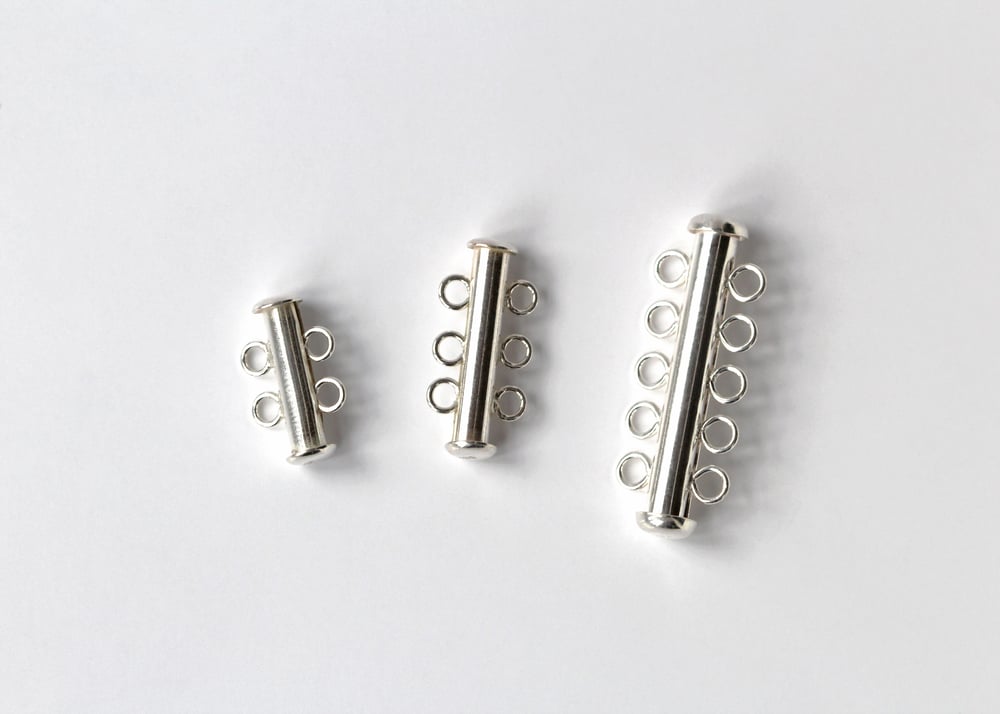 Handmade in Oregon.
These multi-strand clasps slide together very easily to accommodate your choice of necklaces. They are made from sterling silver and will come with clasps ready to connect to your favorite necklaces. The tubes have a tight, strong fit but are easy to open and close.
These are amazing for easily removing and putting on your daily stacks and also keep the chains from getting tangled.