Australian Opal & Onyx Crying Eye Sterling Silver Necklace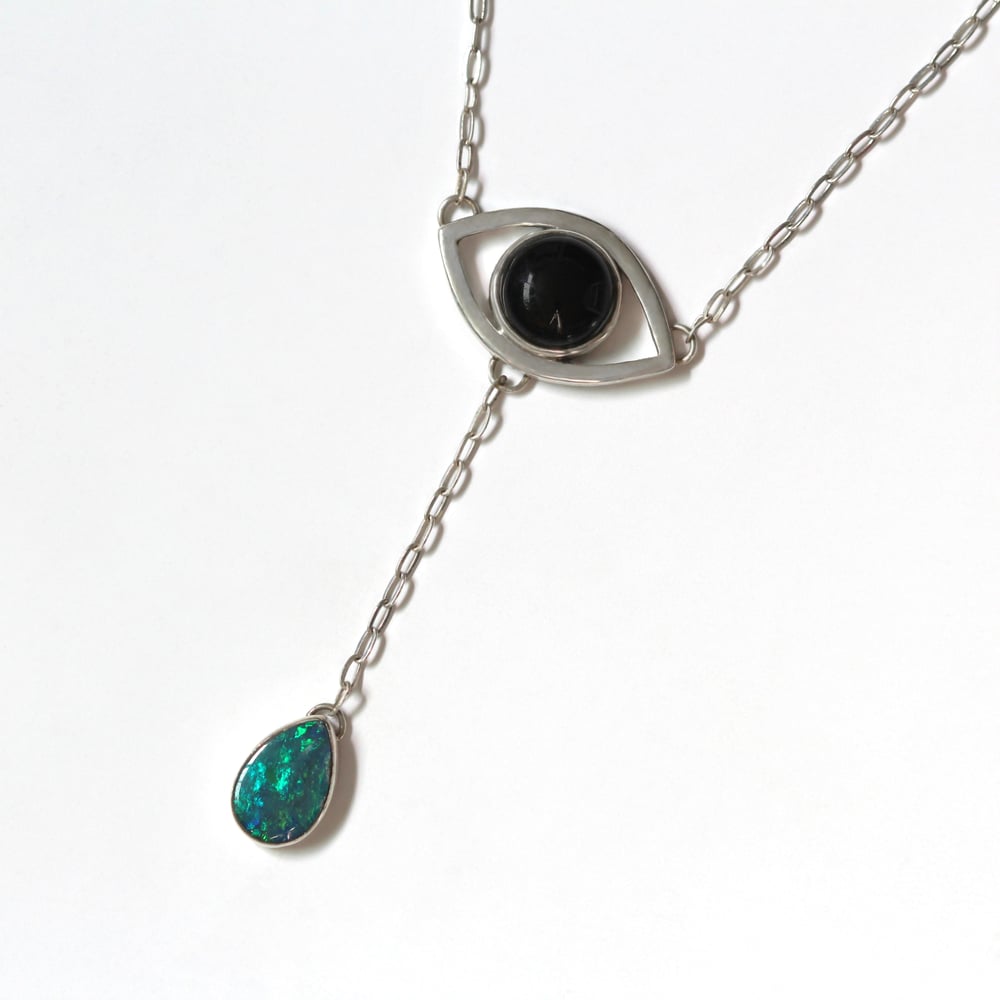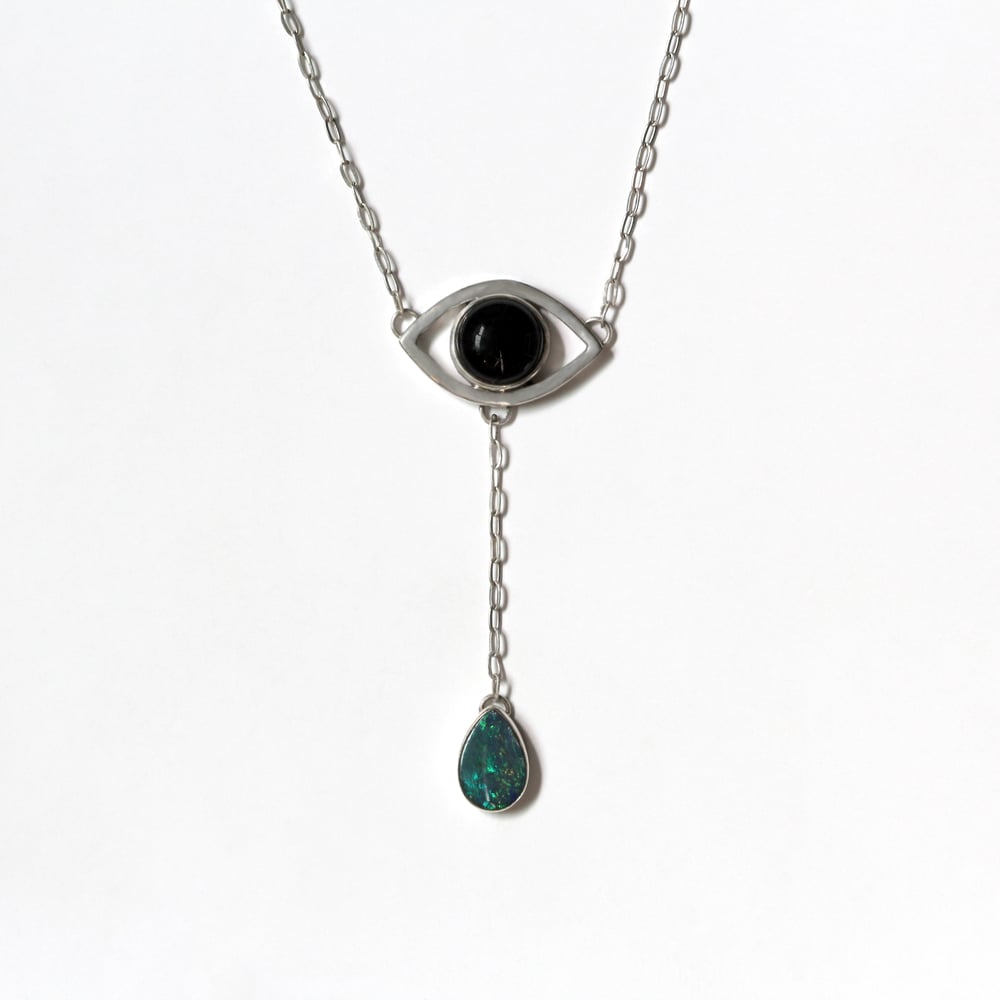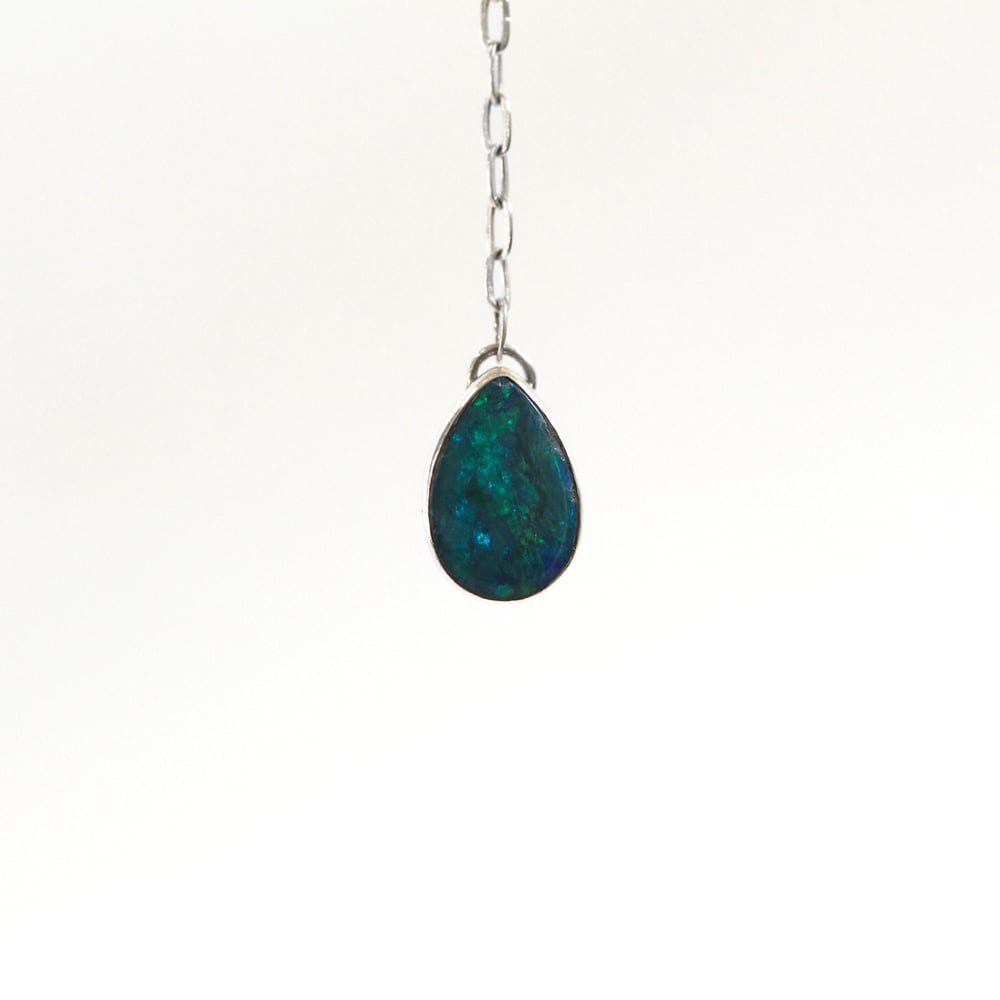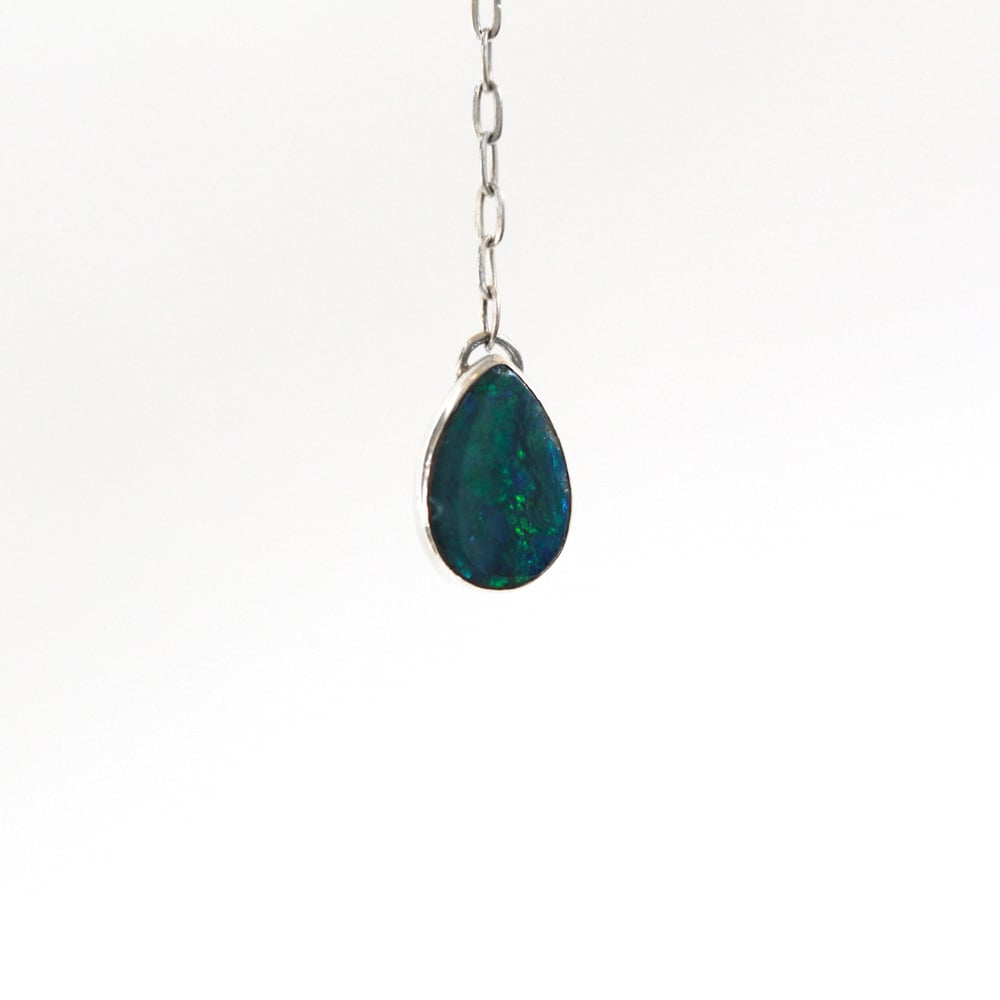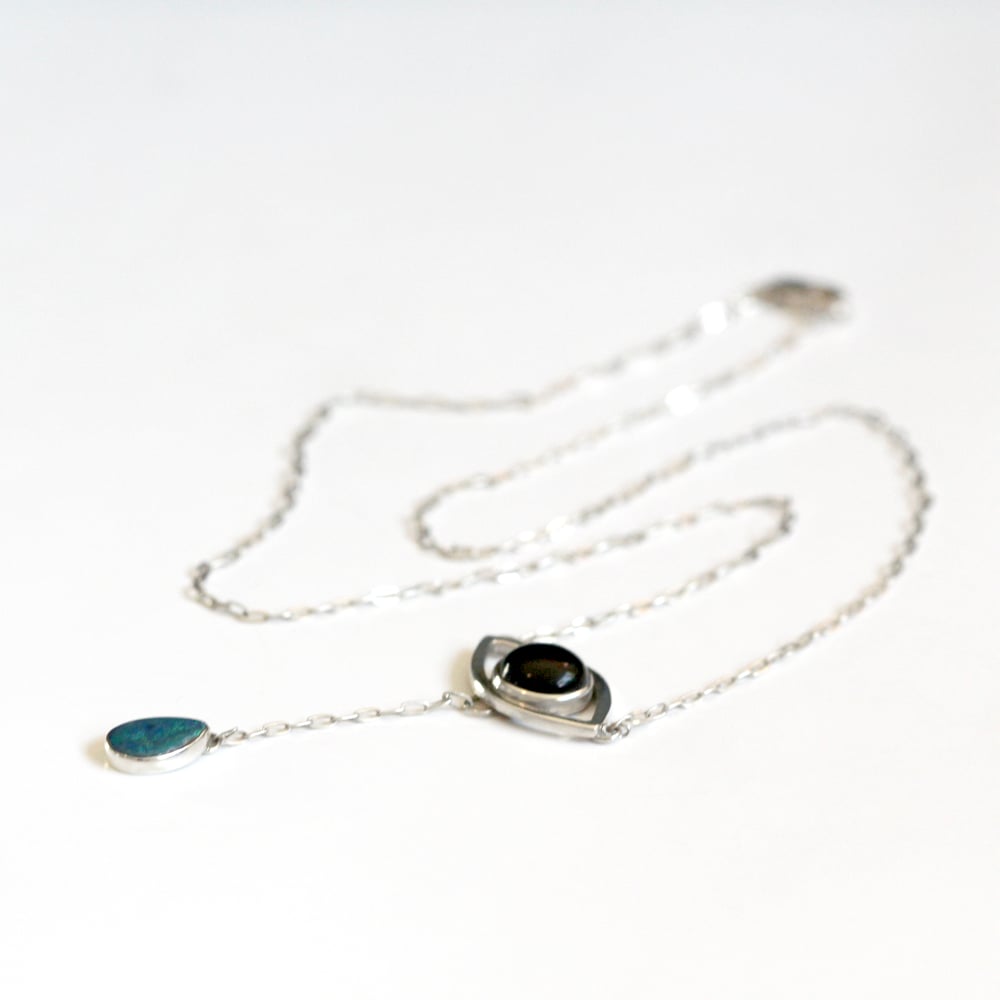 Handmade in Oregon.
This necklace is made completely from sterling silver.
It features a round piece of Black Onyx for the eye and a high-quality piece of Australian Opal for the tear. It is hard to capture the beauty of this opal with a photograph. It is absolutely gorgeous.
This is probably my favorite piece I have ever made.
This necklace is 17 inches in length with the drop piece hanging 2 inches down from that. It can be shortened if needed or a chain extender can be added on for an additional cost.
Please contact me prior to purchase if you have any questions or requests.